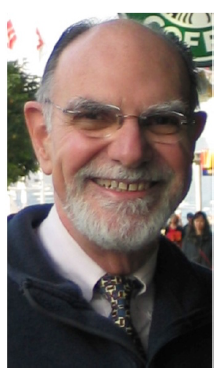 It is with a heavy heart that I report the passing of Dr. Yves L. Homsy on June 11, 2023. Dr. Homsy touched many lives around the globe and was a mentor, teacher, and friend to a multitude of people.
Yves was born in Alexandria, Egypt and obtained his medical degree from Cairo University. He then embarked to Canada for his Urology training at McGill University in Montreal. He pursued Pediatric Urology under the tutelage of Dr. John Lattimore at Columbia University in New York City and Dr. Hardy Hendren at the Massachusetts General Hospital in Boston.
Yves went on to spend the next 20 years in Montreal as the pre-eminent French Canadian Pediatric Urologist and served as the Chief of Urology at Montreal Children's Hospital, McGill University and the Chief of Urology at Ste. Justine Children's Hospital, University of Montreal. He relocated to Tampa, Florida in 1995 where he was the Chief of Pediatric Urology at University of South Florida and later joined the Children's Urology Group at All Children's Hospital in St. Petersburg. Dr. Homsy was one of the pioneers for the Society for Fetal Urology and served on the Executive Committee for the Canadian Urological Association, Executive Committee for the American Academy of Pediatrics – Section on Urology (AAP-SOU), Executive Committee for the Society of Fetal Urology, President of the Society of Fetal Urology and Executive Committee for the International Children's Continence Society (ICCS). Dr. Homsy brought the first independent ICCS meeting to North America in 2006 and he received the Kelm Hjämås Lifetime Achievement Award in 2012 from the ICCS due to his long-term commitment and dedication toward treating childhood urinary and bowel incontinence. Dr. Homsy was an educator and conducted numerous courses through the ICCS and the AAP-SOU for decades.
Anyone who met or knew Yves would instantly marvel at his enthusiastic optimism and curiosity. We are fortunate that Dr. Homsy trained and mentored many residents and fellows who went on to practice Pediatric Urology. His impact and legacy run deep, and his contributions to our field will carry on in the lives of those he touched.
Dr. Homsy was married to Dr. Magda Barsoum-Homsy for 46 years until her passing in 2013. He is survived by his daughters Christine Homsy (Carlos Lacouture) and Marianne Homsy (Joseph Guggino) and his grandchildren Yasmine, Juliette, Nicolas and Sebastien.

Sincerely,
Paul Austin
Secretary-Treasurer
The Societies for Pediatric Urology